Sharing the Baha'i teachings of oneness across the globe was a priority for Dr. H. Elsie Austin. Born in 1908 in Tuskegee, Alabama, Dr. Austin was the first black woman to graduate from the University of Cincinnati's College of Law and the first to serve as Assistant Attorney General of the State of Ohio.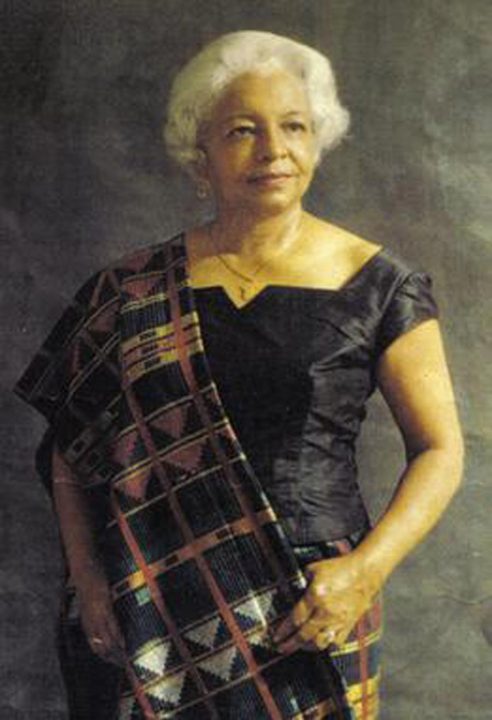 Dr. Austin often wrote and lectured about the importance of standing up for truth and justice. "If we go about it with faith, with intelligent protest, standing up and demonstrating what the right attitude and motivation is for human progress, we can cause progress," she said in a speech reported by the Baha'i World News Service.
After her successful legal career, she spent 10 years in Africa as a foreign service officer. She worked with cultural and educational programs sponsored by the United States Information Agency and initiated its first women's activities program on the continent. Dr. Austin was also the first person to introduce the Baha'i Faith in Morocco. Dr. Austin offered her expertise to Baha'i communities wherever she resided — serving as an elected member on both local and national Baha'i administrative bodies in several countries.
Her love for humanity was the bedrock of everything she did. "After all, the battle we face is essentially a spiritual battle to transform the souls and spirits of human beings, to empower them to express love and justice, and to develop a unity of conscience," Dr. Austin said. She died in San Antonio, Texas, in 2004.
After Austin's death, at age 96, the Universal House of Justice described her as a "dearly loved, keen-sighted, stalwart promoter and defender of the Cause of God," and "the shining example of her sacrificial life will remain a source of inspiration to her fellow believers for generations to come." (Read more about H. Elsie Austin from the Bahá'í World News Service. Download a pdf profile on Elsie Austin from the Bahá'í children's magazine, Brilliant Star. Watch a memorial video on Elsie Austin: A Life of Faith, Progress and Service.)[1]
Source:
1 "Selected Profiles of American Bahá'í Women" bahai.us
2 "H. Elsie Austin" ohiohistorycentral.org